The information about Vietnam Embassy in Malaysia and the guidance on how to apply for Vietnam visa from Malaysia for the applicants who are staying or residing here. It also instructs people getting a tourist or business visa to Vietnam within 36 hours or even 2 hours.
Address: No.4, Persiaran Stonor 50450, Kualar Lumpur, MALAYSIA
Phone: +603-2148 4036;
Fax: (603) 2148 3270
Email: daisevn1@streamyx.com daisevn1@putra.net.my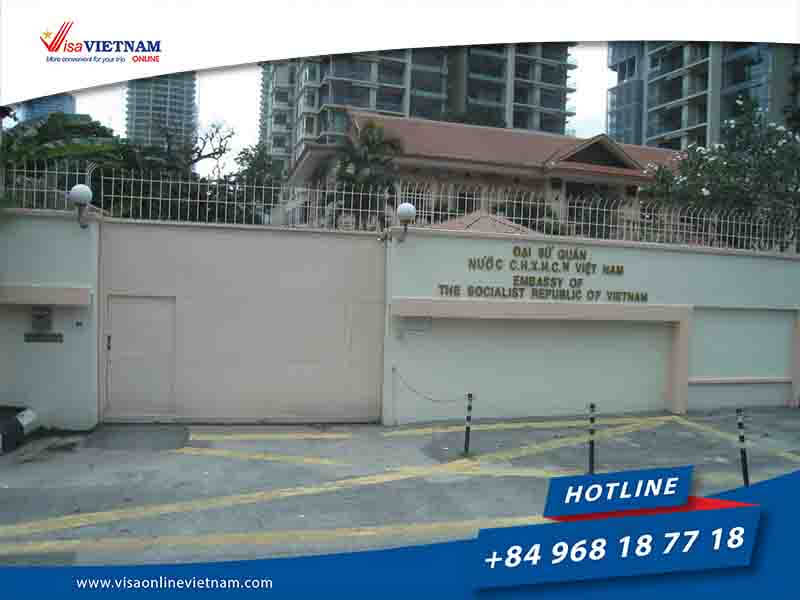 NOTICE
No matter you are Malaysian citizens or foreigner living in Malaysia, you may get a Vietnam visa through the above Vietnam Embassy in Malaysia or apply for a visa on arrival (for air travel only) then get the visa stamped at arrival airports. Vietnam visa on arrival is made available to avoid the long procedures with the local embassy.
The very best things to have with the service are the 100% hassle free procedures at low service fee and the visa will be granted to the applicants without presenting the original passport at the time of making a visa application. The processing time will take a maximum of 48 hours to issue an approval letter or of 2 hours if you are in hurry.
View more:
Vietnam visa requirements for foreigners in Malaysia
Vietnam e-Visa for foreigners in Malaysia
Applying Vietnam visa at Vietnam Embassy in Malaysia
At the embassy, you will have to fill the Visa application form in English. You will also have to mention the place of submission and collection of the Visa as Vietnam. You must ensure that you hold a valid and original passport and also that it has some pages left for stamping. Along with the form, you will have to submit one recent passport sized photograph, one self-addressed envelope and your original passport. Also, you will be required to pay the Visa fees. The fees can be paid in favor of the Embassy of Vietnam through money order or cashier's check.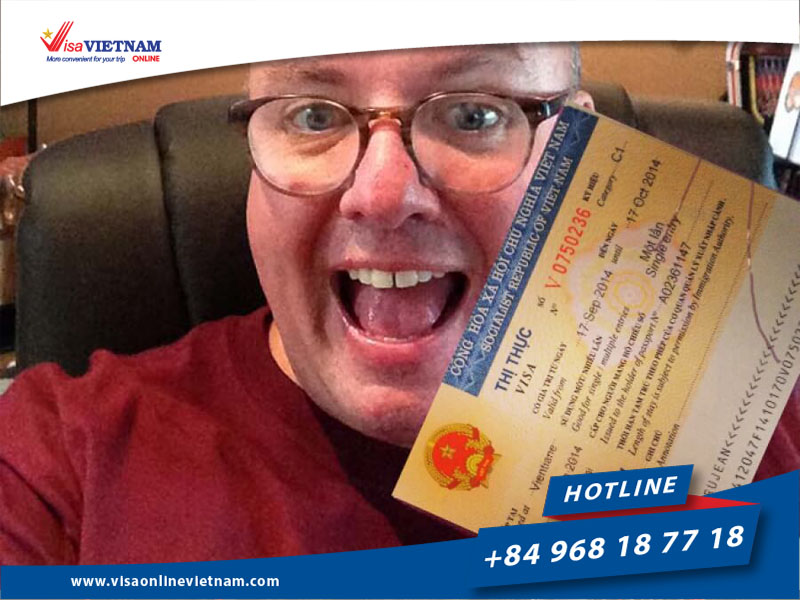 The embassy will take at least five working days to process your documents. Once the documents are processed, you will be issued a fully stamped Visa. The greatest benefit of applying for Visa through the embassy is that you can get hold of a fully stamped Visa before your departure to Vietnam. However, this procedure is time consuming and complicated.
What is Vietnam visa on arrival or Vietnam e-visa?
Visa on arrival or e-visa is a new visa facilitative measure that allows the local visa agency or trusted partner to print the visa electronically without making a trip to the Vietnam Embassy to collect the visa sticker.
In fact, Malaysian citizens are allowed to enter Vietnam within 30 days without Vietnam visa, so they just need to apply for visa in case they want to stay longer.
This is one of, if not, the quickest, easiest and cheapest way to get your visa for Vietnam. We can confirm that Vietnam visa on arrival is true and works legally under approval of Vietnam Immigration Department (Vietnam government). In order to obtain Vietnam visa on arrival, tourists or investors must contact with visa agency or company in Vietnam to ask for sponsored and arrange approval letter from Vietnam Immigration Department for allowing pick up your visa on arrival at international airports of Vietnam. You just need to fill in Apply Vietnam Visa form, pay the service fee, get your "Visa approval letter" within 2 working days and pick up your visa at your destination airport (Hanoi airport, Danang airport or Ho Chi Minh city airport).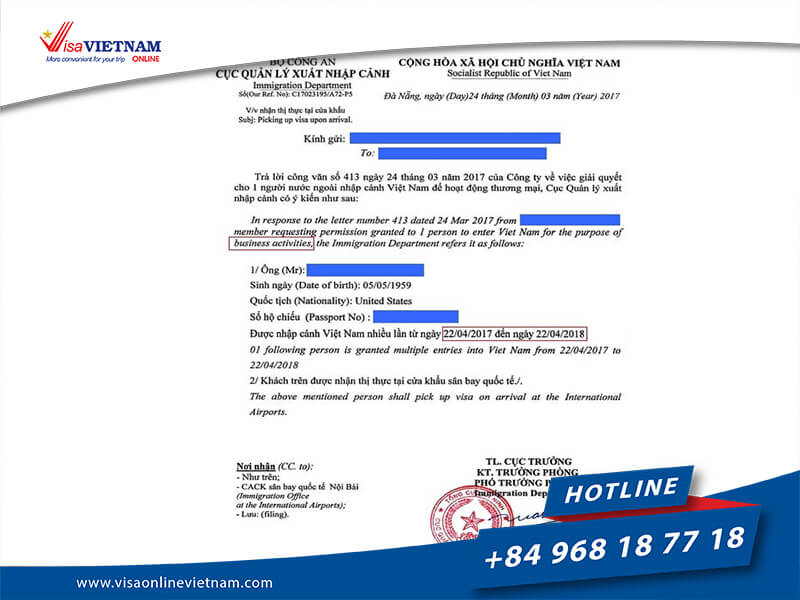 After complete the approval letter, we will forward you a copy by email or fax. Copies of the same document will be forwarded on your behalf to Vietnam Immigration checkpoints at International Airports. When you arrive in Viet Nam, the Immigration officers will have those documents ready and will be able to issue your entry visa quickly.
Required documents to apply VOA for foreigners
Vietnam visa approval letter
Passport (6 months validity FROM THE DATE you arrive in Vietnam)
2 passport photos of 4×6 cm
Entry and exit form
Money to get stamped (in cash)
Note: Please apply online for visa approval letter from Vietnam Immigration with sponsor from a travel company in Vietnam then you are able to get visa on arrival.
Applying Vietnam visa on Arrival, you can get your Vietnam visa in Kuala Lumpur, Malacca, Penang, Terengganu, Sabah, Kedah, Perak, Pahang or any cities in Malaysia. Let's apply visa at visaonlinevietnam.com!
***
www.VisaOnlineVietnam.com is operated by VIETNAM VISA SERVICE., Co. LTD VIETNAM with more than 18-years experience in visa service and 20-year in traveling arrangement. This website was set up to offer visa applicants the most convenient but cheapest services that meet the criteria of Quality, Safe and Secure; Reliability, Prompt Responses, Competitive Prices, and Customer-Focused Approach; save your time & money; Money back guarantees for declined applications.
In case there are any question, please do not hesitate to contact us at Hotline: +84 968 18 77 18/ WhatsApp: +84 – 982 879718 or Email: sales@visaonlinevietnam.com.