What is Vietnam's e-Visa?
If you are travelling to Vietnam for less than 30 days and will be only entering the country once (single entry), you can apply for an e-Visa online (80 countries are eligible). For people wanting to stay in Vietnam for 30 days or less and only want to enter the country once. This is one of the easiest ways to get a visa.
The online visa is available for citizens of 80 countries including the UK and USA (see the full link below) https://visaonlinevietnam.com/apply-vietnam-visa-form
The whole process is online and it takes 3 -4 working days to get your visa. The e-Visa can be used only for a single entry into Vietnam and for a maximum of 30 days from the time your enter Vietnam.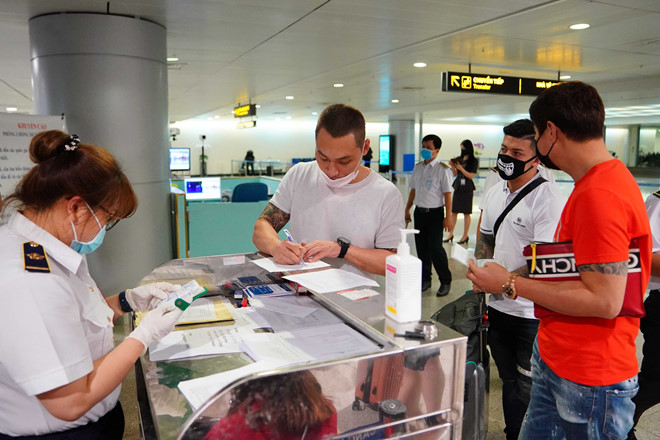 For the Indian citizens, the first question should be: Vietnam e-visa is available for Indian passport or not?
Now the India passport holders can get a 30 days single entry tourist visa only which is issued in the form of a loose-leaf visa and must be obtained before departure for Vietnam (it is known as Vietnam e-visa for Indian or electronic visa).
This type of Vietnam visa from India can be applied for online by the applicants themselves or their representatives and is then issued online by the Vietnam Immigration Department.
It normally takes you 3 working days or longer to get this e-visa yourself, depending on the volume of applications submitted to the Vietnam Immigration Department.
How to Apply Vietnam's e-Visa for Indian
Open https://evisa.xuatnhapcanh.gov.vn/ for Vietnam's e-Visa Application
Upload .jpg images of your passport data page and passport photo
Fill up all required info from your passport data page
Fill up all required info regarding your trip
Pay the e-Visa fee using any of the payment methods offered
Receive your registration code and save the number
Besides, the traditional ways to get Vietnam visa for Indian remain the same as previously with two options as follows:
Getting visa via the Vietnam embassy; or
Getting Vietnam visa on arrival.
Get a tourist visa at Vietnam embassy/consulate,
This is a general guide to get the visa to Vietnam for:
Indian passport holders, and
Holders of foreign passports living in India.
CONSULATE GENERAL OF VIETNAM IN MUMBAI
Address
B-306 Oberoi Chamber New Link Road Andheri (w), Mumbai 400 053, India
Phone
(91-22) 26736688 | 6732339
Fax
(91-22) 26736633
Email
tlsq.mumbai@mofa.gov.vn

EMBASSY OF VIETNAM IN NEW DELHI

Address
20 Kautilya Marg, Chanakyapury, New Delhi – 110 021
Phone
 (91-11) 2687.9852
Fax
(91-11) 2687.9869
Email
sqdelhi@del3.vsnl.net.in | ebsvnin@yahoo.com.vn
To apply for a Vietnam visa at the embassy of Vietnam from India, you will need to:
👉 Submit a print-out of your completed visa application and supporting documents.
👉 Submit original passport which must be valid for at least 6 months beyond your departure date.
👉 Pay the visa fees: Money order/check, or cash in case you apply at the embassy in person.
👉 Have 02 passport-sized photos taken with no glass wears.
VISA ON ARRIVAL.
India visitors to obtain a Vietnamese visa is to apply for a visa on arrival online at visaonlinevietnam.com. You can complete your visa application in just a few simple steps, receive the visa approval letter by email in 3-5 working days and print out the documents, prepare entry/exit form and the stamping fee in cash, board the plane to Vietnam and pick up the visa stamp upon arrival at Vietnam airport.
💻 In case you want to guarantee the visa for your trip to Vietnam, we are here to help. We are always here to support you, please contact your VIETNAM VISA SERVICE IS PART OF TRANSOCEAN TRAVEL AND SERVICE for more information. The Vietnam visa from India processing time depends on the type of visa that you are applying for. Visit the visaonlinevietnam.com, let me know if you have any question, contact us. You all will be assisted in every step from the start of your application until you successfully get the visa and land in Vietnam.