From 15 March 2022 Vietnam has reintroduced visa waivers for the nationals of 13 countries. Visa waivers allow for visits to Vietnam for up to 15 days without needing to apply for a visa. See visas section for more information, including for those wishing to stay longer than 15 days.
Travelers to Vietnam must wear a mask and follow handwashing and other COVID-19 requirements. Airlines and transit points may stipulate additional requirements to these so you should consult with your travel company/airline as to what is required, before travelling.
Vietnam no longer differentiates between vaccinated and unvaccinated travelers for the purposes of entry. All travelers must follow the same entry requirements. However, some airlines and insurance companies may have additional requirements, so check with them before travelling. Proof of negative COVID test result.
Vietnam visa 2022 from 15 May you no longer need to take a COVID-19 test before travelling to Vietnam. If you show symptoms of COVID-19 (fever, cough, sore throat, runny nose, body aches, loss of taste, loss of smell, headache, diarrhea, breathing difficulty, etc.) you must notify the health agency at the border gates.
Exemptions
Vietnam visa 2022 there are no exemptions to Vietnam's entry requirements.
Check your passport and travel documents before you travel
Passport validity
If you are visiting Vietnam, your passport should be valid for 6 months from the date you arrive.
Citizen of some countries have been refused entry and exit due to their passport being damaged. Make sure your passport is in good condition before arriving in Vietnam. Being refused entry can result in significant cost and a long stay at the airport.
Check with your travel provider to make sure your passport and other travel documents meet their requirements.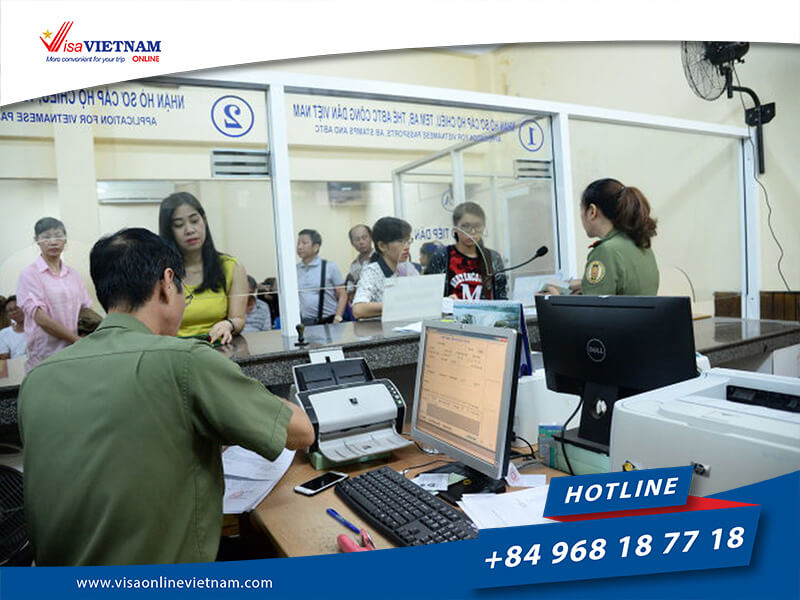 Visas
If you want to stay in Vietnam, you should only do so legally and with the right visa and permission to stay. If you wish to remain in Vietnam as a tourist for longer than 15 days there are two visa options:
Book a tour with a travel agent in Vietnam requesting that the agent applies for a visa pre-approval letter for your travel to Vietnam. On receipt of the pre-approval letter by the Vietnamese Embassy, your agent will inform you when to collect your visa from the Embassy. Please contact your VIETNAM VISA SERVICE IS PART OF TRANSOCEAN TRAVEL AND SERVICE for more information.
Apply for an e-visa online through the online portal. E-visas are issued for stays of up to 30 days, single entry only. Use of the e-visa is limited to certain entry/exit points which you must select at the time of application. You cannot make any amendments once your application is completed.
Tourists to Vietnam can only apply for 30-day tourist visa. Tourist visas currently cannot be extended. Paid or volunteer work, missionary work, or other activities not related to tourism are not allowed under tourist visas.
If you are traveling to Vietnam for business, or are an expert and/ or a high-skilled worker you will need to contact your business partner/ employer/ sponsor in Vietnam to work with relevant authorities of Vietnam to arrange the issuance of your visa. Those needing to renew their non-tourist visas can do so by completing the support request format.
Vietnam visa 2022 from 15 January 2022, those who entered Vietnam on visa waivers, e-visas or tourist visas from 1 March 2020 are no longer entitled to an automatic visa extension. If you now plan to leave Vietnam permanently and entered before 1 March 2020 without undergoing mandatory quarantine or treatment for COVID-19, you should contact your local immigration office in order to apply for your exit visa and pay any overstay fees. Going to the airport without an exit visa will result in you being denied boarding for your flight.
Vietnamese visit visas are issued to foreign nationals for a limited duration and on the basis that visitors must leave on or before the date of expiry, which is printed on your visa. Those who come to Vietnam to work are required to apply for a work visa/permit. You should check the visa validity and conditions carefully. Overstaying your Vietnamese visit visa or working illegally is a serious matter and you may be delayed from travel until a fine is paid, deported, and may be prevented from visiting Vietnam in the future.
The Embassy and Consulate General will not be able to assist with individual visit visa extensions should you wish to stay in Vietnam, nor sponsor individual applications or sign NA5 forms (which has the same effect) as this involves legal and financial obligations. For those with a valid work visa or resident cards, you can extend these at immigration offices with the assistance and support of your family or employer.
We do give FREE consultancy so please feel free to contact us at any time!
CONTACT INFORMATION :
VIETNAM VISA SERVICE IS PART OF TRANSOCEAN TRAVEL AND SERVICE
Add:1728 Big Canyon Trlail, Carrollton, TX 75007, US
Tel: +1(214)-361-6118
Toll USA: +1866-278-6239
Email: sales@visaonlinevietnam.com
Add:4000 North O Street, Fort Smith, AR 72904, US
Tel: +1(214) 361 6118
Toll USA: +1866-278-6239
Email: sales@visaonlinevietnam.com