Foreigners who are working in Vietnam for more than 3 months must apply for Work Permit Vietnam, expect from they are in exempted case. A degree of proprietary knowledge, a manager/executive-level skill or a special skill are what foreign nationals be required to show to be assigned to work in Vietnam. Applying for Work Permit Vietnam will need you to prepare some documents before entering Vietnam for working. What are the requirements for applying Work Permit Vietnam?
To obtain a Work Permit in Vietnam, applicants should satisfy the following requirements:
Be at least 18 years of age
Health in good condition to satisfy the specific demands and requirements of the job
Free of any criminal record or a national security offence, not currently facing criminal prosecution, or not serving a criminal sentence during assignment.
Must be a specialist, manager, or executive.
What kind of visas and permits foreign workers need?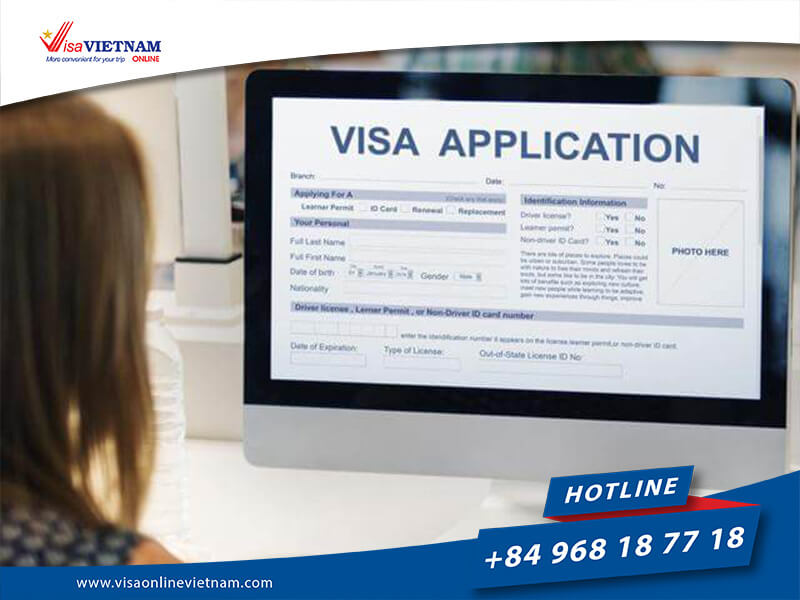 Foreign nationals must have a business visa or resident card and a work permit to work legally in Vietnam.
Business Visa
Work Permit
Temporary Resident Card
Validity
Up to 12 months
24 months
24 months
Requirements
Business partner/ Employer in Vietnam

Higher education
Three years of work experience
One year of work experience for a director
Employer in Vietnam

Possession of a work permit
You have to apply for a work permit if your employment in Vietnam is longer than three months. To get the work permit, you are required to have higher education and sufficient work experience in your field.
Work experience requirement for executives in a managerial position is three years. For non-managerial positions, the Master of Business Administration or some similar document would also be acceptable if the executive does not have enough work experience.
Directors are required to have one year of work experience in their field. Investors, on the other hand, do not need a work permit at all.
Often the problem is that candidates don't have the documentation to prove their previous work experience. Your former employer must confirm your employment. A suitable document would be an employment record book or an experience letter.
Work permits are issued for 24 months, as stated in the Article 173 of the New Labor Code No.10/2012/QH13. After the expiration of your work permit, you can apply for the renewal.
What documents are required to apply for a Work Permit Vietnam?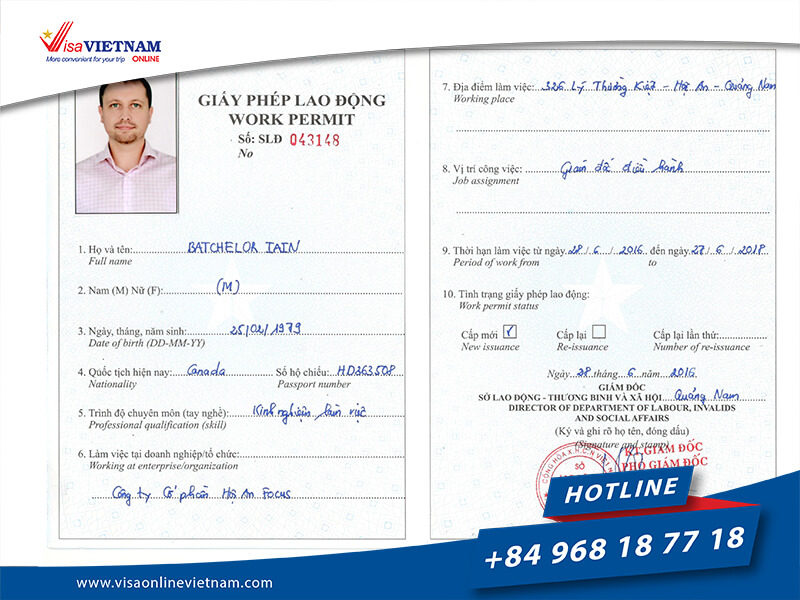 To apply for a work permit in Vietnam, you need to prepare the following documents:
Application
Medical examination certificate
Criminal record certificate for the past six months
Work experience certificate: issued by your former employers, original hard copy, shows that you have at least 3 years of working experience at the level of executive or higher. If it is issued outside of Vietnam, it must have consular legalization* in order to be used in Vietnam.
Education degree: Bachelor or higher, photocopy. If it is issued outside of Vietnam, it must have consular legalization* in order to be used in Vietnam.
Criminal record: issued within 6 months from your home country, original hard copy & it must have consular legalization* in order to be used in Vietnam.
Other required papers: Health check-up certificate, portrait photos can be easily obtained in Vietnam.
Legalized copy of your passport
Keep in mind that you need to legalize all the required certificates in the country of issuance. Visaonlinevietnam.com can assist you in preparing the application and collecting the documents in Vietnam.
How to apply for Work Permit Vietnam?
You will need to do the following in order to apply for a work permit in Vietnam.
Obtain a letter from your employer that confirms your position in the country.
Prepare three passport photos.
Go for a health check-up and get a certificate from a hospital in your home country or in Vietnam.
Obtain a criminal record check from your home country.
Prepare all the necessary documents along with application forms to submit to the Department of Labour in Vietnam.
Getting Work Permit Visa via visa agent will be more convenient than other ways! Let's discover Visa online Vietnam!
Can you get Work Permit Vietnam without a degree?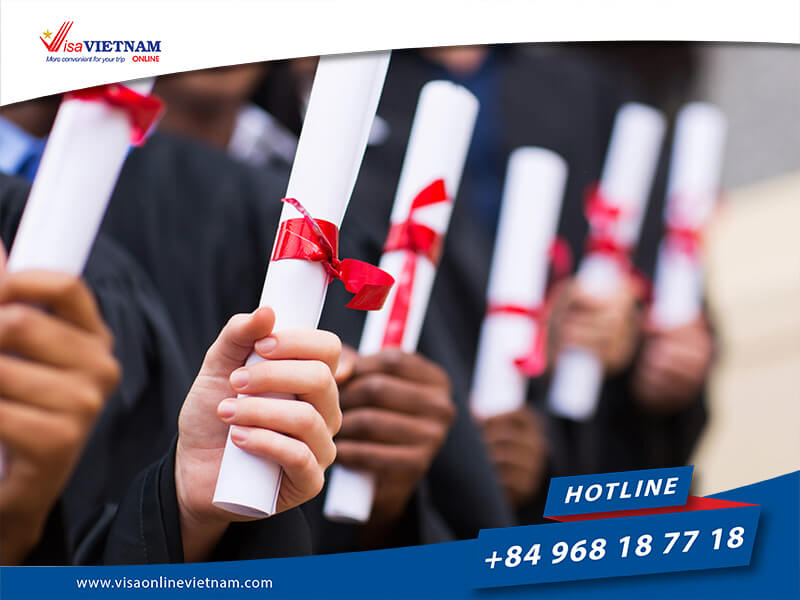 In fact, there are many teachers coming to Vietnam for teaching job do not have a degree.
Officially, you need a degree to obtain a work permit in Vietnam. You even need your Embassy to verify its legitimacy. However, there is a clause in the official rules for obtaining working status in Vietnam that accepts documented experience in lieu of a degree or diploma.
Here is the official word from the Labor Department of Vietnam:
For foreigners who are artisans of traditional trades or experienced in their professions, production execution and management but have no certificate or diploma of recognition, a written certification of at least five years experience in their profession, production execution and management issued by a competent foreign agency is required.
In case you are a teacher or else without a degree got their work permit based on experience, their schools even provided them with the documented proof of experience. Others pay a man to get them their work permit and others submit fake degrees.
The best thing for you if you do not have a degree is just to tell them the truth. If you are currently enrolled in a distance learning program then just tell them that. It will be enough right there as long as you can provide documentation proving that you are currently enrolled in school. You should not lie because you do not need to.
If the school currently employing you asks you to obtain a work permit then it means that they value you and are willing to sponsor your work permit application. They rarely ask unless they are certain that you would qualify. In conclusion, the advice given to you is to be honest and watch it happen without any worries.
No one is going to put you in Jail for teaching English without a degree. You can always use the 5 year-experience clause to get out of any hot water. Be creative!
Nowadays, teachers with Work Permit Vietnam make a lot more money than those without.
***
www.VisaOnlineVietnam.com is operated by VIETNAM VISA SERVICE., Co. LTD VIETNAM with more than 18-years experience in visa service and 20-year in traveling arrangement. This website was set up to offer visa applicants the most convenient but cheapest services that meet the criteria of Quality, Safe and Secure; Reliability, Prompt Responses, Competitive Prices, and Customer-Focused Approach; save your time & money; Money back guarantees for declined applications.
Should you need any further information or have any problem with visa, contact us:
1 Floor, 56 Nguyen Cu Trinh Street, District 1, Ho Chi Minh City, Vietnam
Phone: +84 839 20 24 26
Hotline: +84 968 18 77 18 \ WhatsApp: +84 – 982 879718
Email: sales@visaonlinevietnam.com
Tollfree USA: 1866-278-6239