If you are an Australian citizen and want to enter Vietnam for traveling, working or visiting relatives, you may wonder if you are required a visa or not. We clearly answer you that, Australian passport holders are required to apply visa before entering Vietnam. Fortunately, there are two easy and convenient options for Australian citizens apply for Vietnam visa. How can citizens apply for Vietnam visa in Australia?
Vietnam visa extension list
Before knowing How to apply Vietnam visa in Australia, you have to know whether you need a Vietnam visa or not.
At the present time, every Australian citizen need to obtain a valid visa for their every single trip to Vietnam. In case you are citizens of other countries who are not listed in Vietnam visa exemption list, you need a Vietnam Visa as well. Is your nationality in Vietnam visa exemption list? Just take a look at the table below. Check it carefully before applying for Vietnam Visa, you may not waste money and time.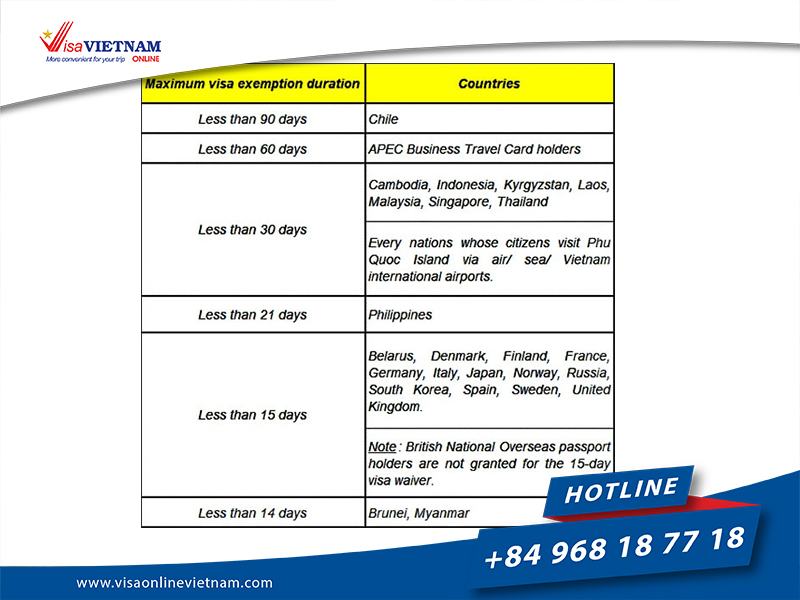 In case your nationality is in this list, you are allowed to enter Vietnam without a visa in limited period, if not, you still need to apply a visa, as Australian passport holders.
Applying for Vietnam visa in Australia
Visa on arrival is beneficial for those who live far away from the Vietnamese embassies and do not wish to send their passports away by postal mail.
What is Vietnam Visa on Arrival?
Visa on arrival is a type of visa picked up at the destination airport. It is the most convenient way of obtaining your visa to Vietnam. Unlike the conventional method of obtaining Visa, it doesn't involve any hassles of going to the Embassy and complete piles of paper work. All you need to do is to fill the Online Application Form, deposit the application processing fee and your private visa approval letter will be delivered with in a couple of working days and pick up your visa at your destination airport (Hanoi airport, Ho Chi Minh city airport, Da Nang Airport).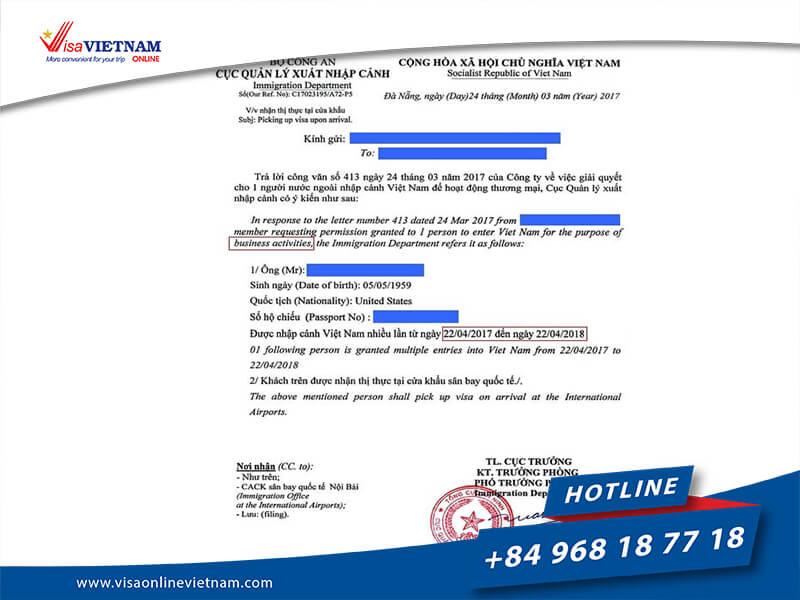 Once the visa agent get your approval letter from the embassy, they will forward you the copy of the letter through Email. Copy of the same letter will also be sent to the Immigration Authorities so that when you arrive at the airport; the immigration officers' issue you the Visa immediately.
Required documents for Vietnam Visa on Arrival
Granted by: Vietnam Immigration Department
Processing time: 1 or 2 working days
Original passport: No Passport sendoff required
How does a Vietnam visa on arrival work?
Step 1: Fill in the secure online form only takes a couple of minutes (you will need to know your arrival date and the name of the airport at which you will arrive). You can choose any trusted visa agency you know, such as visaonlinevietnam.com or visavietnamonline.org to apply.
Step 2: Confirm the information for processing your visa and pay the service fee.
Step 3: Within 1-2 business days, you will get an email with your official Vietnam visa Approval Letter issued by the Vietnam Immigration Department
Step 4: Print the Approval Letter and prepare two (4cm x 6cm) photos of yourself according to noted requirements
Step 5: Bring the printed Approval Letter, photos, and the government Stamping Fee (along with your passport and any other required documents) with you on your trip to Vietnam
Step 6: When you arrive at your destination airport in Vietnam, show the Approval Letter and photos at the Immigration office (Procedure visa on arrival in Tan San Nhat, Noi Bai, Danang)
Is the "visa on arrival" legitimate?
100% Yes and Yes, Visa on arrival is completely legitimate and just an alternative way for obtaining your Visa.
Having been recognized by the International Air Traffic Associations, Vietnam visa on arrival is no strange thing in tourism industry.
Furthermore, it is stated under Vietnam Immigration laws of Vietnam Ministry of Foreign Affairs. For your reference, you may read more information about Vietnam visa on arrival in a National Ordinance No. 24/2000/PL-UBTVQH10 on the 28 April, 2000.
Thus, oversea travelers can stop worrying over legitimacy issues of Vietnam visa on arrival.
Most extra services: some extra services are available when you apply online as FAST TRACK, CAR PICK UP, BOOKING HOTEL, BOOKING TOUR,… . With these services, your trip will be more convenient and time-saving.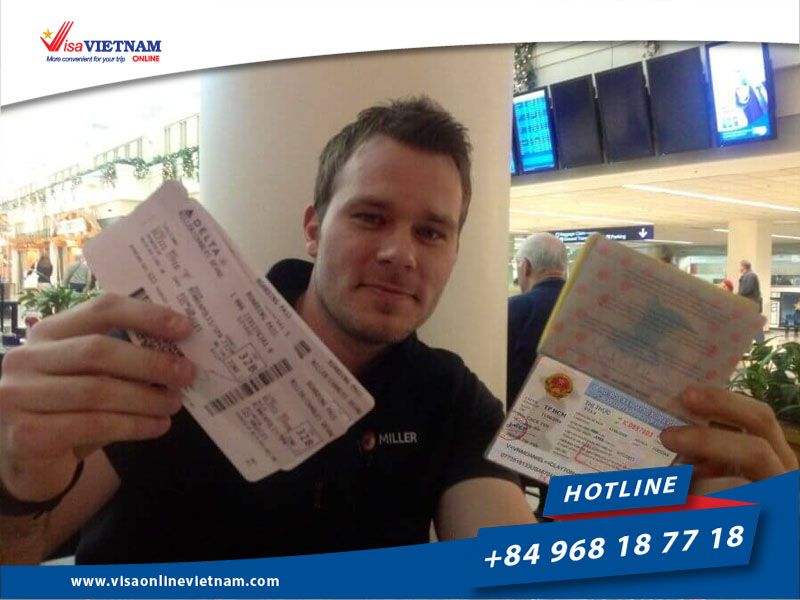 Note:
Before applying for a Vietnam visa, make sure your passport has a minimum 6 month validity and left pages.
For visa on arrival option, it is applicable for those traveling by AIR to Vietnam.
If you have any question, please send us an email at sales@visaonlinevietnam.com. We are willing and pleased to assist you at our best!
Applying Vietnam visa on Arrival, you can get your Vietnam visa in Melbourne, Sydney, Perth, Cairns, Adelaide, Brisbane, Canberra or any cities in Australia. Let's apply visa at visaonlinevietnam.com!
Applying for Vietnam Visa at Vietnam Embassy
This is the traditional way to apply for Vietnam visa in Australian.
Required documents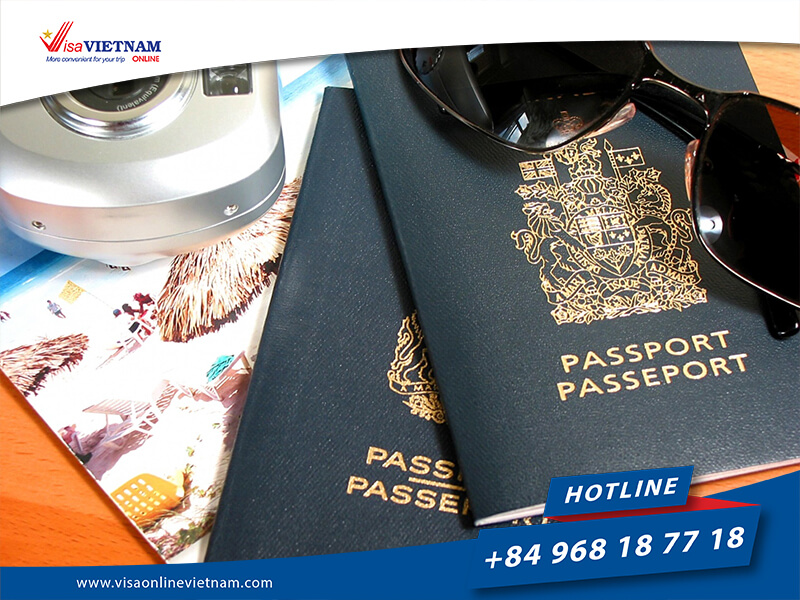 Granted by: Vietnam Embassy
Processing time: 4 to 5 working days
Original passport: Your original passport required to be submitted together with your visa application
To apply for Vietnam Visa in Slovakia, you need to prepare:

A completed visa application form
Your original passport
2 passport-size photos (30mm width x 40mm height, in color, white background, taken within six months and without glass wears)
Your flight booking
Proof of payment for visa fee (if you are using a courier service, or depositing the fee into the Embassy's account at a bank)
Proof of accommodation for full stay
For your convenience, we would like to give you the contact information of the Vietnam embassy in Australia as below:
Vietnam Embassy in Canberra
Address: 6 Timbarra, Crescent, O'Malley, ACT 2606 ,Australia
Phone: 61-2-6286 6059, 6290 1556, 6290 1894, 6286 6267
Fax: 61-2-6286 4534
Email: vembassy@webone.com.au
Office Hours: Monday to Friday: 9:00 -12:30 and 13:30-16:00
Vietnam Consulate in New South Wales
Address: Suite205, Level 2, Edgecliff Centre, 203-233 New South Head Road, Edgecliff, New South Wales 2027.
Phone: (02) 9327 1912 / 9327 2539
Fax: (02) 9328 1653
Email: vnconsul@ihug.com.au
Office Hours: Monday to Friday 9h00 -12h30 13h30-16h00
Consulate General of Vietnam in Perth
Address: 8th Floor, No.16, St.Georges Terrace, Perth WA 6000
Phone: (+61) 8 9221 1158
Fax: (+61) 8 9225 6881
Email: consul.perth@mofa.gov.vn | vnconsulate.perth@gmail.com
Vietnam Airport Guidance
With Vietnam Visa on arrival, travelers to Vietnam will get their Vietnam visa stamped at the Vietnam Airport. Thus, it is applicable to air travelers only, not land or sea travelers. However, you are free to exit at any port.
You can see in details how to get the Vietnam visa stamped at:
– Noi Bai International Airport (Ha Noi)
– Tan Son Nhat International Airport (Ho Chi Minh City or Sai Gon)
– Da Nang International Airport (Da Nang)
***
www.VisaOnlineVietnam.com is operated by VIETNAM VISA SERVICE., Co. LTD VIETNAM with more than 18-years of experience in visa service and 20-year in traveling arrangement. This website was set up to offer visa applicants the most convenient but cheapest services that meet the criteria of Quality, Safe and Secure; Reliability, Prompt Responses, Competitive Prices, and Customer-Focused Approach; save your time & money; Money-back guarantees for declined applications.
Should you need any further information or have any problem with Vietnam visa, contact us:
1 Floor, 56A Nguyen Cu Trinh St, Dist.1, Ho Chi Minh City, Vietnam
Phone: +84 839 20 24 26
Hotline: +84 968 18 77 18 \ WhatsApp: +84 – 982 879718
Email: sales@visaonlinevietnam.com
Tollfree USA: 1866-278-6239